Permian Pond (Deluxe Jungle Swamp)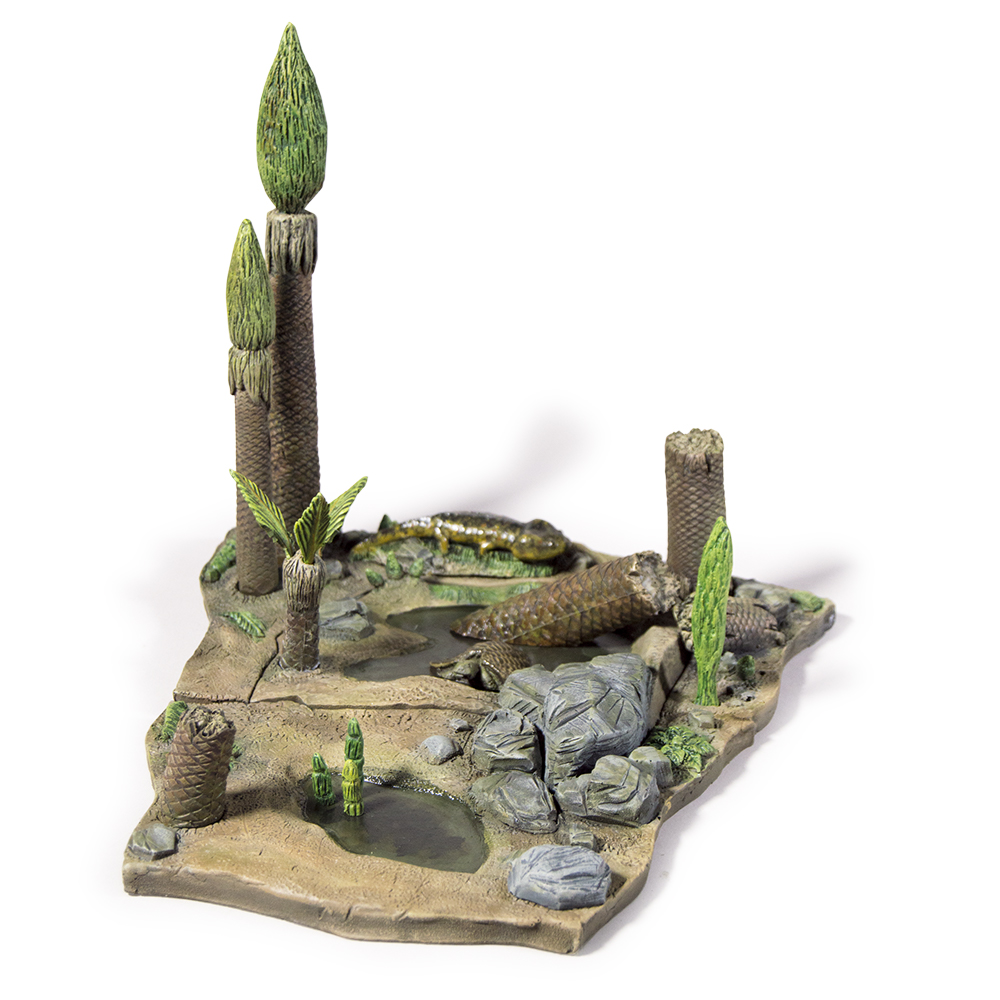 Permian Pond (Deluxe Jungle Swamp)
Expand the Aurora layout with the Jurassic Arts Permian Jungle Swamp. The base is designed in the same shape as the Aurora ceratopsian bases to create a more dynamic diorama. This kit includes:
- 2 Sigillaria
- 1 Duisbergia
- 4 Horsetails
- 2 tree stumps
- 1 Sunken Log
- Permian Salamander
- Juvenile Koolasuchus
- Rock
The kit also includes several small creatures crawling out of the pond (Henodus/XXX/XXX) to create a mixed time scene that can also accommodate the small creatures and trees from the Aurora Jungle Swamp and connects to the Jurassic Arts Carboniferous Forest.
21 pieces. 8" wide x 10" deep x 7" high. Assembly Required. Does not include carboniferous forest or any original Aurora Jungle Swamp pieces. Not for children.
sold out