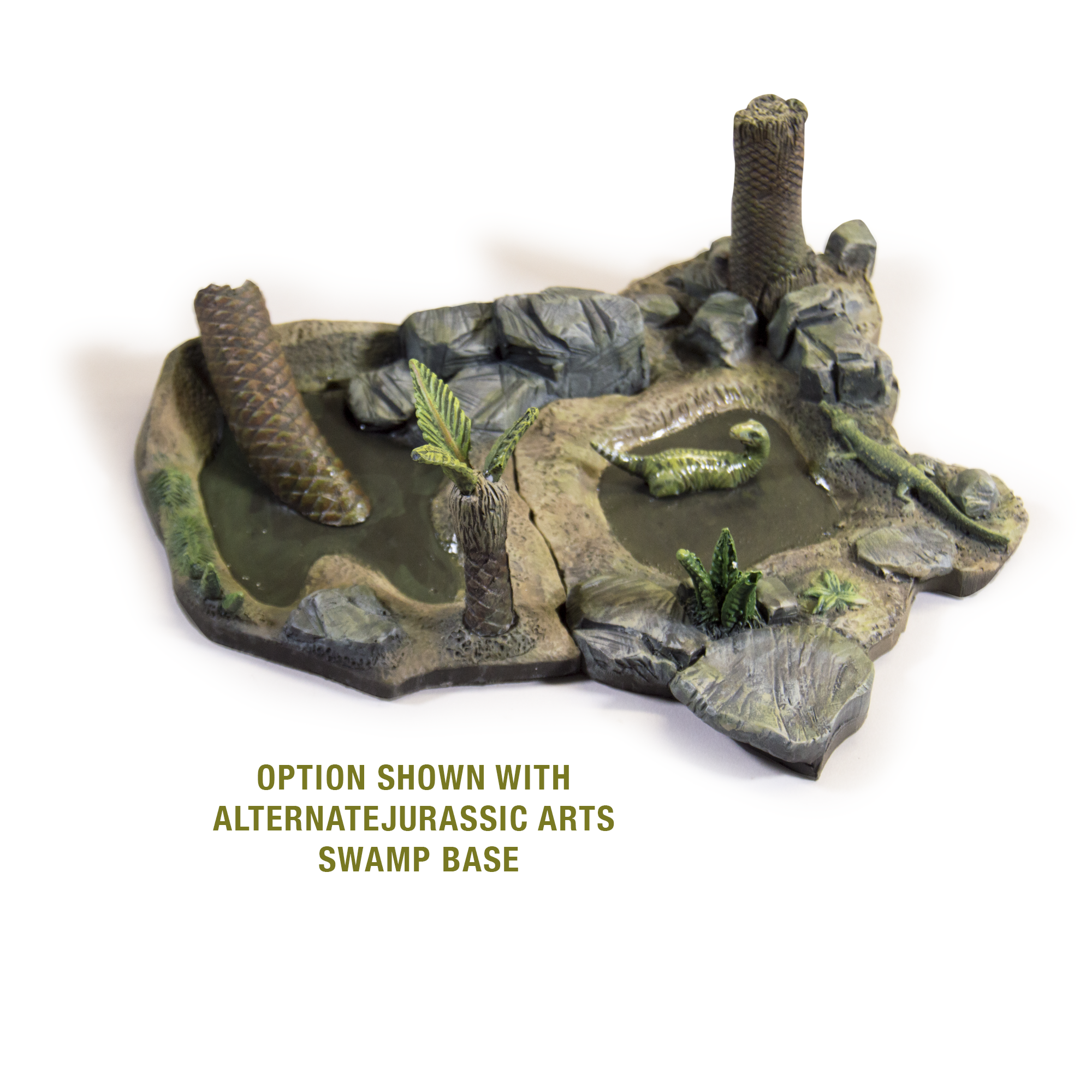 Cretaceous Swamp
Includes small, wading dinosaur (Pachypleurosaur), small prehistoric crocodile (Champsosaurus ), plants, and placement for Jungle Swamp tree. Also connects with Alchemy watering hole.
Expand the kit with an alternate Jungle Swamp base. Jurassic Arts expanded layout for the Aurora Prehistoric Scenes has several places to include the Jungle Swamp. Designed in the same base shape as the original Jungle Swamp, this kit can be used add variety to your layout wherever the original Jungle Swamp fits. Includes cycad, fallen log, and Late Triassic/Early Jurassic turtle (henodus).
Jungle Swamp Add-On base that connects it with other new Jurassic Arts bases (and others including The Alchemy Works, Primeval Plastics, Aroara and Prehistorix) while expanding the original Aurora Prehistoric Scenes layout.
Assembly and painting required. Not for children.